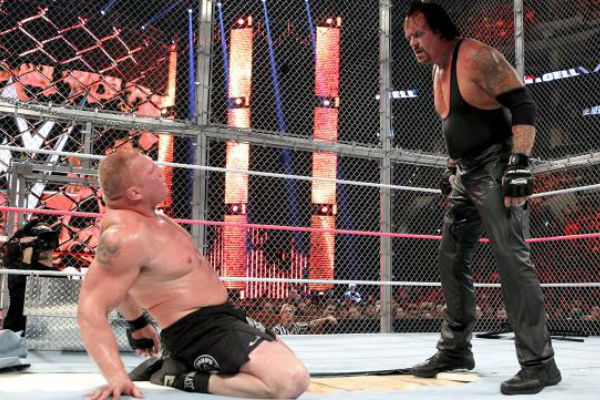 With news breaking that WWE Superstar Brock Lesnar has failed his in competition drug test at UFC 200, Mark Hunt did an interview with his website MarkHunt.tv about the current situation, check it out.
"The way I see it, the Brock Lesnar doping thing is just another reason why we need a fighter's association, these guys are just making up the rules as they go. First the Reebok thing, then Brock's 4 month testing exemption. Conor gets pulled off a card for not going to a press conference that me or Brock didn't go to anyway. Work that out. There's probably a heap of others."

"You just have to look at how Ariel gets his media pass taken away cause he broke a story about Brock, then he gets it back when other media stood up for him and called out the UFC. Yet fighters refuse to support other fighters when they f*ck us over."

"They say they are cleaning up the sport, yet I've risked my health two times against guys cheating since this USADA thing started. I was told Brock was gonna be tested when I took the fight, he comes in looking frickin juicy as hell and then I find out he's popped after the PPV has already been sold. It's ridiculous. The fact that they haven't even bothered to make contact with me since all of this happened just proves they don't care."

"I don't even know how he made 265lbs that guy, he looked about 500kgs. I mean shucks, look at the pictures and tell me this guy passed the smell test that Jeff guy talks about. I mean even the other passport stuff, which is supposed to be important for testing, they woulda had none of that from Brock because of the exemption.

"If you ask me the whole point of the four month testing period should be to make sure someone doesn't pop back in, juiced to the gills, and beat the crap out of the guys who are clean and have been clean and tested this whole time.